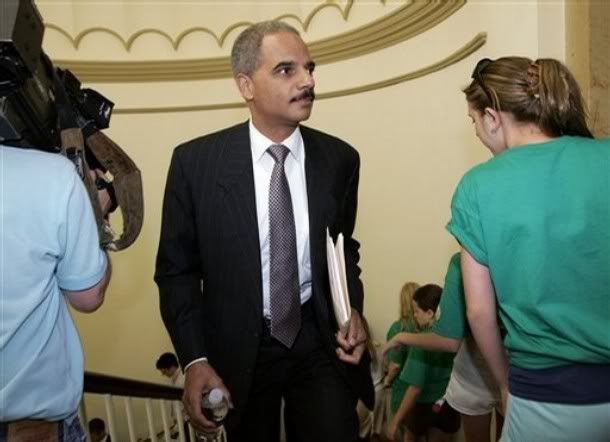 I have begun to notice a pattern in the media's coverage of the Obama Administration. Last night,
the Senate
easily confirmed Eric Holder as the nation's first African American Attorney General. The vote was 75 to 21. Easy. No fuss, no muss, not a scintilla of suspense. Not a single Democrat opposed him; the 21 nay votes came from Republicans. Moreover, except for John Ensign who hails from the Obama stronghold of Nevada, every senator who opposed Holder represents a state that went for John McCain last November (in other words, states outside of the mainstream of American life.)
We're beginning to see a pattern here: the media likes to suggest conflict and doubt, but Obama's initiatives are sailing through without the hint of any real problem.