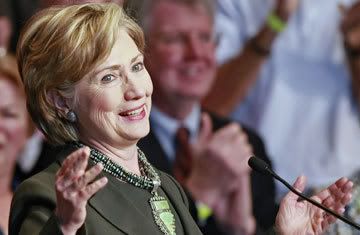 The Senate confirmed President Obama's appointment of Hillary Clinton as Secretary of State. Obama is getting the Team of Rivals for which he pined.
The Washington Post
reports the vote was 94 to confirm and two to reject.
The New York Times
reports that Hillary resigned her Senate seat and was sworn in as the Secretary of State at 5:29 PM.