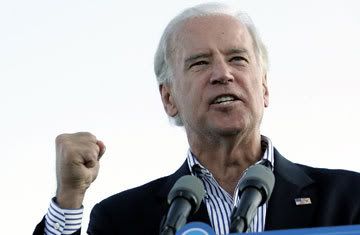 The Democratic nominee for vice president has come out slugging in recent days. A report on
Politico
suggests that our vice presidential nominee will deliver a major and hard-hitting address today in Michigan. According to Politico:
While the lines of attack have long been drawn, Biden will assert . . . that a McCain presidency would amount to a third Bush term and will focus, in a detailed, comprehensive and aggressive way, on John McCain's domestic policies and harsh campaign tactics.
If his speech hammers at away at a point he made the other day in Saint Louis, I think it may have some impact.
The St. Louis Dispatch
the other day reported that Biden in a Missouri stop hammered away at McCain's proposal to tax your healthcare benefits:
Taxing American workers' health care is not the answer, he said. Under McCain's plan, Biden said, a person earning $50,000 a year, with employer-provided health care worth $12,000 a year, would be subject to income taxes on all $62,000. Now, no taxes are levied on (workers') health care benefits.

McCain has been highlighting his proposed $5,000 a year tax credit to offset some of that tax hike, but Biden said that at least $7,000 would still be subject to the tax.
Yeah, that's change we can believe in, Senator McCain.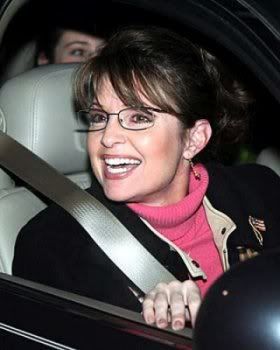 Meanwhile, Sarah "Lying Sack of Shit" Palin was widely panned on the
Sunday talk shows
:
Representative Debbie Wasserman Schultz (D-Fla.) said on CBS's "Face The Nation": "She doesn't know anything, and she is not ready to be vice president."
New Mexico Democratic Governor Bill Richardson said on Wolf Blitzer's "Late Edition": "Here's the issue with Gov. Palin. She's a governor. … That's good executive experience. She's telegenic. She's smart. But there are just a lot of distortions about her record that are coming out."
Senator Claire McCaskill
said on ABC's "This Week": "Sarah Palin this summer called Hillary Clinton a whiner. And now it's oh, you know, they are being disrespectful to Hillary. I didn't hear her say that when she was asked that before she was the vice presidential pick."
Updated
: TPM has put together this montage of Sunday talkshows: