Gary Pritchard
is running for California State Senate in the 33rd district. The 33rd is located in Orange County, CA, birth place of Richard Nixon and home of John Wayne Airport and Ronald Reagan Federal Building.
The 33rd Senate District includes Anaheim, Anaheim Hills, Fullerton, Villa Park, Orange, Laguna Niguel, Laguna Woods, Laguna Hills, Mission Viejo, Rancho Santa Margarita, Aliso Viejo, Buena Park, Tustin, Silverado, Irvine, Santa Ana, Lake Forest, Coto de Caza and Foothill Ranch.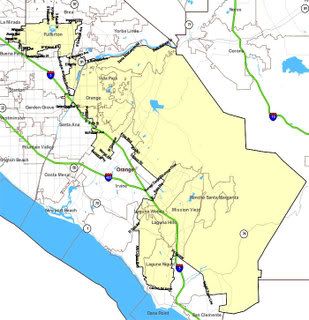 As you can see, the district is huge and covers a million people, more constituents than the State of Alaska. And the local papers are not willing to even admit that Democratic Candidates exist. Seriously, neither do the Republican candidates.
Republican absence kills UCI voter forum
October 8th, 2008, 4:45 pm · 1 Comment · posted by BRIAN JOSEPH, Sacramento Bureau Chief

UC Irvine planned to have a candidates forum this evening, but organizers had to cancel it when all of the Republican candidates said they couldn't make it.

...

Quite a coincidence, huh? I've heard of Republicans in Illinois and Indiana ducking debates this year too. Maybe this is another example of how being Republican just ain't a good thing this election year.

OC Register
The short article then went on to list every Republican who was invited and did not mention one Democratic candidate. I posted the second comment to the story asking why didn't they list the Democrats who agreed to come rather than just listing the Republicans. My comment was
removed
or not approved. It was polite and it was a very simple question. But in admonishing the Republicans for not admitting that Democrats exist in Orange County they refused to admit their presence as well. Talk about an uphill battle.
Local liberal blogger extraordinaire, Dan Chmielewski asked a very good question of the OC Register at the Liberal OC.
Ever since Robert Novak was diagnosed with a brain tumor, the OC Register has been trying out a number of hard right columnists in spite of the growing purpleness of Orange County and the paper's readership. I'm on the record calling for them to add Paul Krugman of the New York Times as a worthy voice to the paper's syndicated columnists.

In these trying times, wouldn't it be good to hear from someone who's beyond bright about economics? Well, the Nobel committee this morning validated my rationale for my pitch to the Register by naming Krugam the recipient of the Nobel Prize for Economics.

Liberal OC
So what was the response? Steven Greenhut had this to say,
Steven Greenhut, on October 13th, 2008 at 9:17 am Said:

Although I am not the columns editor, I might point out that we have a free-market editorial page, so we're not likely to run a lefty economist. Our running Krugman would be similar to you — who operates a Democratic blog — to start including bloggers who were Republican partisans.
Is it just me, or does anyone else think there is a huge difference between a Newspaper opinion section and a local blog? Yes?
No wonder no one wants to run as a Democratic Candidate in this County. It's just so frustrating for local Candidates that have a D on the ballot. Gary chose to run this race because no one else was going to. He's a community college teacher, musician and father but he also knew that he couldn't stand the idea of people not having a choice when entering their voting booths or opening their absentee ballots.
So we keep going, doing what we can when can. I work full time as well and we are not financially well off. Many came to our aid when we needed to raise money for Gary's ballot statement but we are a spot again since the Republican Candidate did not put up her own Ballot Statement. That means we out the Registrar of Voters at least another $7,400. That's about 40% of what we've managed to raise so far. The Republican Candidate has at least $200,000 on hand and will probably not spend another dime as many have already declared her the victor in the election.
So here I am, asking again for your help. I've dedicated myself to a handful of projects to work for, one of them being our Five year old daughter, who is the most important of these things in our life right now, the other is getting Proposition 8 defeated, saving some dogs from being put to sleep by fostering and adopting dogs taken from high kill shelters and raising money for Gary's election.
So here is Emma and Charlotte:
if you have no desire to donate to Gary Pritchard's campaign, donate to this rescue to help save more dogs from being euthanized.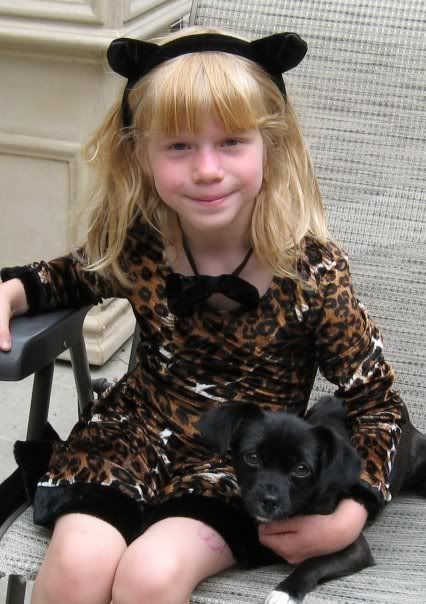 and here is where you can donate to Non On Prop 8 if you decided you don't want to help Gary Pritchard. Do something if you haven't yet.

But if you do want to help Gary, you can donate at his
Act Blue
site or
email me
and I will be happy to send you a self addressed donation envelope.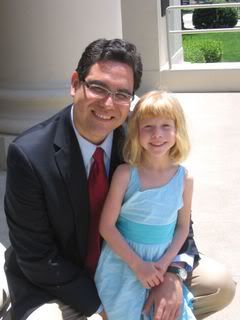 and our other woozle, Kona. A sweet and much older Dachshund mix.